Four Capital-Executive Vessels Enroll in the USCG QualShip 21 Program.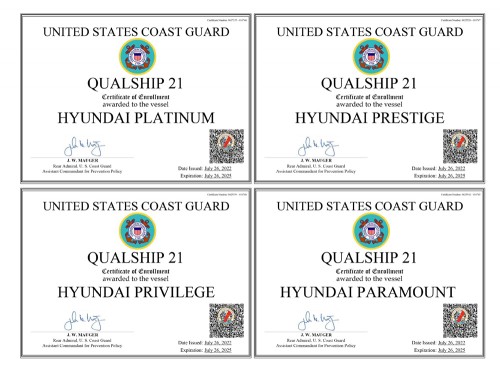 Athens, Greece, October 26, 2022. Four Container Vessels managed by Capital Executive Ship Management Corp., were enrolled in the QualShip 21 program by the U.S. Coast Guard.
Congratulations to the Masters, crews and onshore management team of Hyundai Platinum, Hyundai Prestige, Hyundai Privilege, Hyundai Paramount !!
Less than 20% of all foreign-flagged vessels that operate in the United States meet the strict eligibility requirements of this program by consistently maintaining an exceptional commitment to quality.