Capital-Executive Ship Management Corp. commended by Liberia Flag for safety and performance record.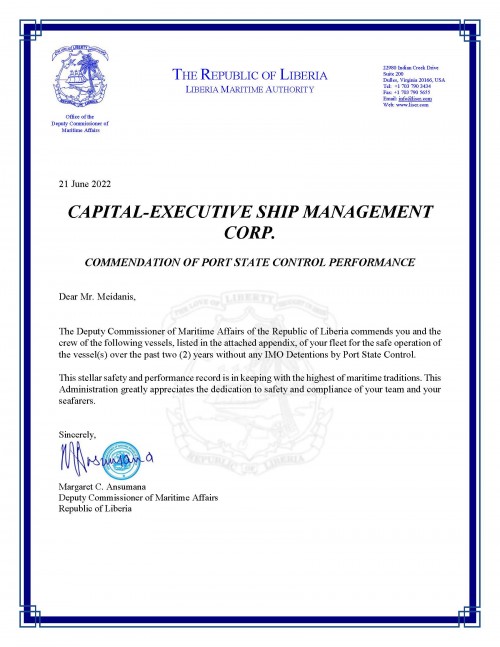 Piraeus, Greece, August 11, 2022 Highlighting our commitment to excellence, leadership, quality, safe and efficient sea transportation, Capital-Executive Ship Management was commended by Liberia Flag for the safe operation of managed vessels over the past two years without any IMO Detentions by Port State Control!
According to Margaret C. Ansumana, Deputy Commissioner of Maritime Affairs at the Republic of Liberia "this stellar safety and performance record is in keeping with the highest of maritime traditions".